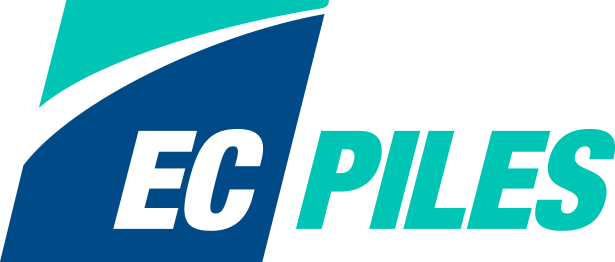 EC Piles® are premium quality reinforced concrete piles manufactured to the highest quality standards by EC Precast Sdn Bhd, an ISO 9001:2015 certified company renowned for quality, technical expertise and its service excellence.
Designed to be durable, flexible and easy to assemble which conforms to the BS8004 - 1986 standard, these piles are manufactured in a variety of sizes, ranging from 125mm x 125mm to 450mm x 450mm to provide customers with more cost effective values.
EC Piles are suitable to be used for all foundation works of small and large construction such as buildings, residential homes, infrastructures, industrial areas, factories, schools, riverside areas, places of worship and many other public facilities due to its flexibility to fit various types of piles shoes when faced with a range of soil conditions.
RCCP (Reinforced Concrete Composite Piles)
EC Piles are specially made from Reinforced Concrete Composite Piles (RCCP), an improvement from Reinforced Concrete Piles (RCP) which was previously used by the company.
In 2018, the development of Reinforced Concrete Composite Piles (RCCP) was officially introduced to the concrete piles industry.
RCCP Benefits:
Increase flexural strength
Increase concrete ductility
Impact resistant with improved crack control and concrete toughness
Higher energy absorption with less little to no peel off or chip off issues